Raspberry Pi 1, 2, 3 or 4. Ethernet Cord or WiFi dongle (The Pi 3 and 4 has WiFi inbuilt) Optional. Raspberry Pi Case. This tutorial was tested using Raspbian Buster. If you are running an older version of Raspbian, you can use our guide to upgrade to Buster. Docker for the Raspberry Pi has support for Raspbian. How to Install Docker on Raspberry Pi. Step 1: Update and Upgrade. Step 2: Download the Convenience Script and Install Docker on Raspberry Pi. Step 3: Add a Non-Root User to the Docker Group. Step 4: Check Docker Version and Info. Step 5: Run Hello World Container. Raspberry Pi Docker Images.
So, you've just gotten your raspberry pi, I know I just did at least, and you want to set it up with docker so you can bring all of your favorite applications to this powerful piece of technology. Well then you're in the right place I'll be showing you how to setup raspberry pi with docker using raspbian os

Updating your raspberry pi
To start off update your raspberry pi to the latest version using the following command
The following command simply updates your raspberry pi to the newest version that way you won't have any issues. The command can take a couple minutes to an hour or so depending on your network speed and how much you have to update
When you run the command the output should look something along the lines of this
Downloading docker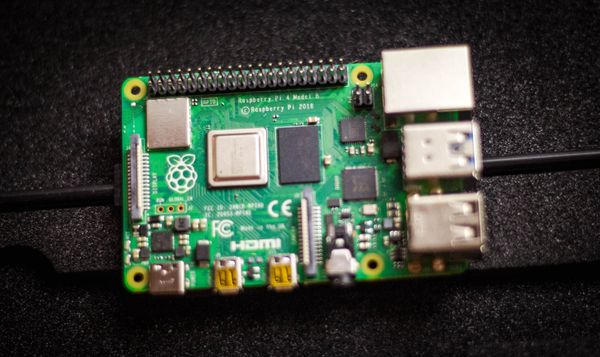 After you've updated your raspberry pi it's time to install docker, once again it's quite simple to do so just run the command
which will get the docker install script for docker if you want to run the test branch of docker use the command
You can verify that you've downloaded the script by running ls and verifying the output shows either get-docker.sh or test-docker.sh

Once the file is downloaded you want to run it. Execute the script by running the following command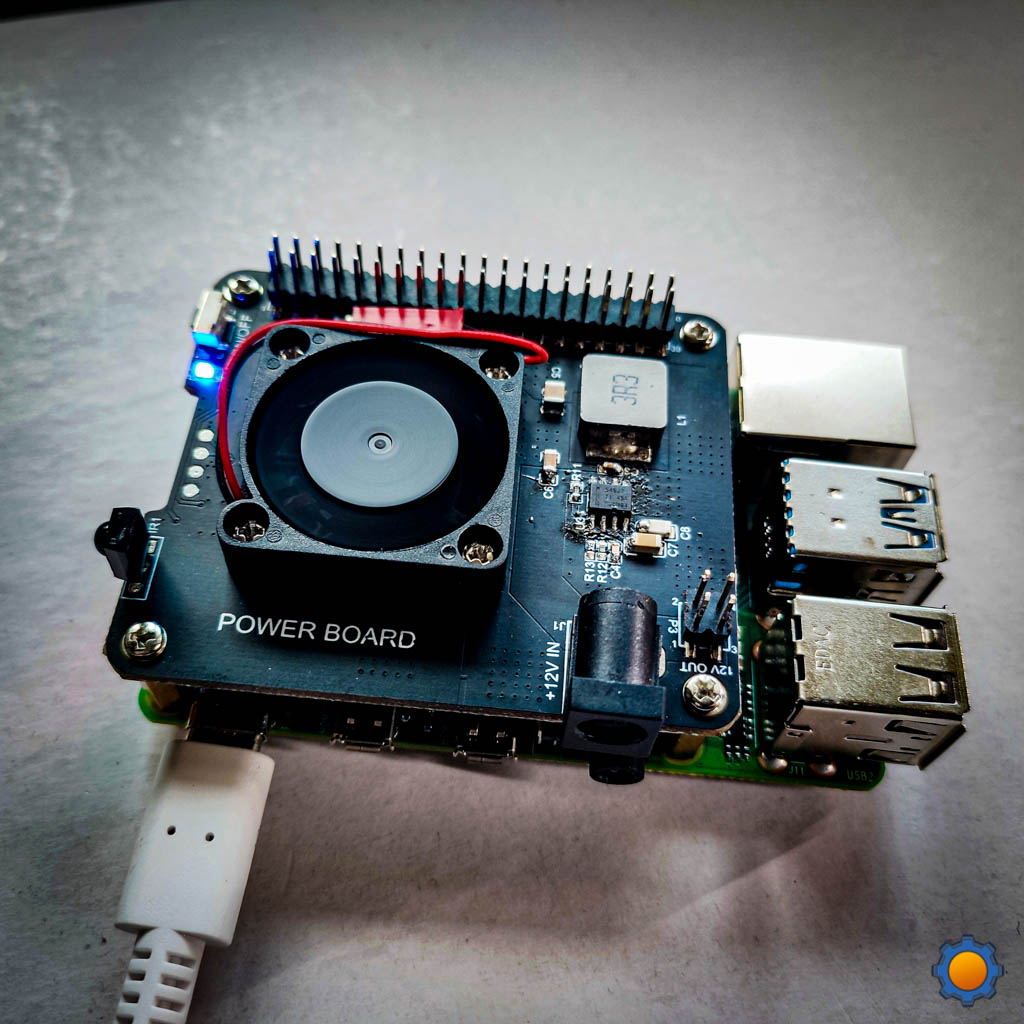 Now if it does not run the script you will have to run sudo chmod +X ./get-docker.sh This just gives the script the E(x)ecute tag hence the +. Afterward, re-run get-docker.sh
It will then attempt to install docker automatically for you, you can for the most part safely ignore all the stuff that comes up in the terminal as it's just the command it's doing
The output looks something like this
Verifying the install
Once the command is done running you can verify that docker is installed by running
Which should return something along the lines of this
If it returns -bash: docker: command not found restart your raspberry pi and attempt to run the command again. If it still doesn't work run the install script again
Next up we'll be going through how to make docker work without adding sudo first, if you're not interested in that you can skip over that section and move straight to Hello-World
To make docker run without root you need to create a user group to access the docker container you can do such by running the following command
replace <user> with your username which by default is pi
For the changes to take effect you have to log out and log back into your account or you can optionally run this command
Once again replace <user> with your username
For the sake of tutorial, I'll just be running the reboot command which restarts the raspberry pi
Note: if you decide to do it this way you have to ssh into your raspberry pi again

As with all programming languages or tools nowadays the first thing you do is Hello World so let's get to it
To run the hello world docker container simply write
If all is well it should return this
and that's it. Well done! now you're well on your way to learning docker
Setting up docker-compose (optional)

So the new standard nowadays is setting up docker containers using docker-compose
Since the docker install doesn't come with this you have to install this manually
Installing python3
To run docker-compose you need python3You can get it by running the following commands
Installing docker-compose
After you've installed the dependencies above you can install using pip3 by running this command
and that's it now you can use docker-compose in addition to docker! Here's me attempting to setup pi-hole using docker-compose
The mini-computer Raspberry Pi is good for more than just playing around or teaching children about hardware and programming. Users have set up web servers on Raspberry Pi, as well as cloud servers using ownCloud. It's even possible to combine Raspberry Pi and Nextcloud, and some users have built Raspberry Pi mail servers.
Developers have also made the single-board computer their own. Web and software developers have already been using the mini-computer for a while, for example, in order to work with the Internet of Things. It seems high-time then to explore the advantages of Docker on Raspberry Pi.
What challenges are involved in combining Raspberry Pi and Docker?
Most Raspberry Pis run on the official operating system Raspberry Pi OS, which is an adaptation of the Linux distribution Debian. Since Docker has been used successfully for many scenarios on Linux, using it with Raspberry Pi shouldn't be a problem. However, the differences in the hardware can indeed lead to some problems, as Pi is not just a no-frills version of a PC but uses an entirely different processor architecture.
The operating system Raspberry Pi OS was previously known under the name Raspbian.
Docker is actually based on a x64 system, which is used on most modern computers. But Raspberry Pi uses ARM technology, meaning that normal Docker images aren't compatible with the instance on Pi. That being said, a growing number of pre-made containers are now available for Raspberry Pi. It's of the utmost importance that users only download pre-made containers from trustworthy sources in order to avoid unnecessary security risks. Even though there haven't been a lot of options so far (and, compared with Docker on other systems, there probably won't be in the near future), you can still get full use out of the system by developing your own container.
The advantages of Docker on Raspberry Pi
If you know your way around computer hardware and Linux, Raspberry Pi is relatively easy to configure. That's why the small PCs are also used for experiments. The same goes for Docker – the containers are self-contained and so cannot damage the actual system.
Because a Raspberry Pi is relatively affordable to purchase and run, the mini-computers are also a good choice for building a Docker swarm. Instead of constructing a server structure, you can simply get multiple Raspberry Pis and connect them all with one another. Then each device executes its own container. The containers can then be orchestrated with Swarm und Compose.
Small single-board computers like Raspberry Pi are being used more and more often in the context of the Internet of Things thanks to their small size and low costs. When combining Docker and Raspberry Pi you can even get container technology to run on a device that wouldn't usually be recognized as a computer.
How to install Docker on Raspberry Pi
In the best case scenario, Docker can be installed with Raspberry Pi's operating system. The Docker team has provided a special installation script for this. The first step involves downloading and executing the script, which you can do using a cURL command.
To make sure that the installation was successful, you can try out the "hello world" image.
Raspberry Pi 4 Docker Cluster
If everything is in order, Docker should pull the image from the Internet and execute it. You should get a message from the developer. The image here isn't the normal "Hello world" image that would run on other systems, but rather an image that was specially made for ARM processors.
In order to protect your privacy, the video will not load until you click on it.
Docker containers are made available by official developers as well as members of the community. To minimize security risks, you should only use containers that are actively maintained and already being used by a good number of users. In the DockerHub you can also find containers that were put together just for Raspberry Pi. The repository also offers the option of only viewing "official images" or containers from "verified publishers".
Hypriot OS: the all-in-one solution
Raspi 4 Docker Download
A small team of developers produced a special operating system for people who want to have a better experience with Docker and Raspberry Pi: Hypriot OS is specially pre-configured for using containers. The operating system is based on Debian, but is kept to a minimum making it perfectly suited to both Raspberry Pi and Docker. The Kernel is also specifically optimized for this purpose. Thanks to the lightweight structure of the system, it's also possible to run several computers in parallel on relatively inefficient systems.
Hypriot OS is installed like other operating systems for Raspberry Pi: First prepare an SD card on another computer with the image of Hypriot. (The operating system can be downloaded for free from the official website or from GitHub.) Then insert the memory card into the Raspberry Pi. When it starts, the computer will then load from the card and run with Hypriot. Using an SSH connection, you can then access the Raspberry Pi from the other computer and use Docker on Raspberry Pi.
Regardless of how you bring together Docker and Raspberry Pi, you'll also have to know how to work with the container software. Learn about the first steps and pick up a lot of important information about Docker in our Docker tutorial.
Raspi 4 Dockers